Introducing:
Das kleine Konzert-

Lutherkirche Konstanz

Lutherplatz 1, 78462 Konstanz, Germany

October 17th at 5:00 pm

Peter Bácsi | Guitar
Alain Wozniak | Flute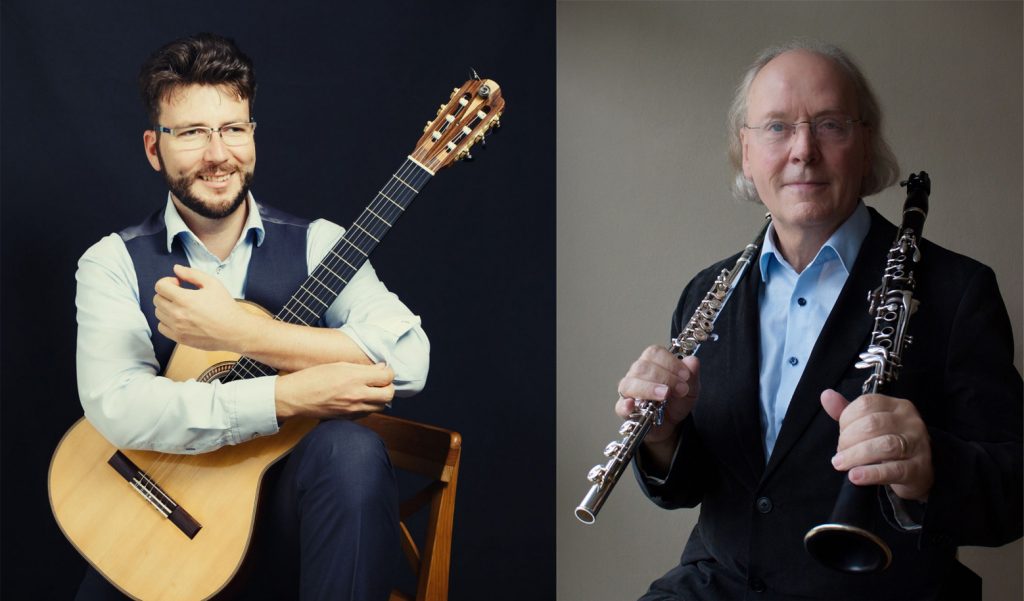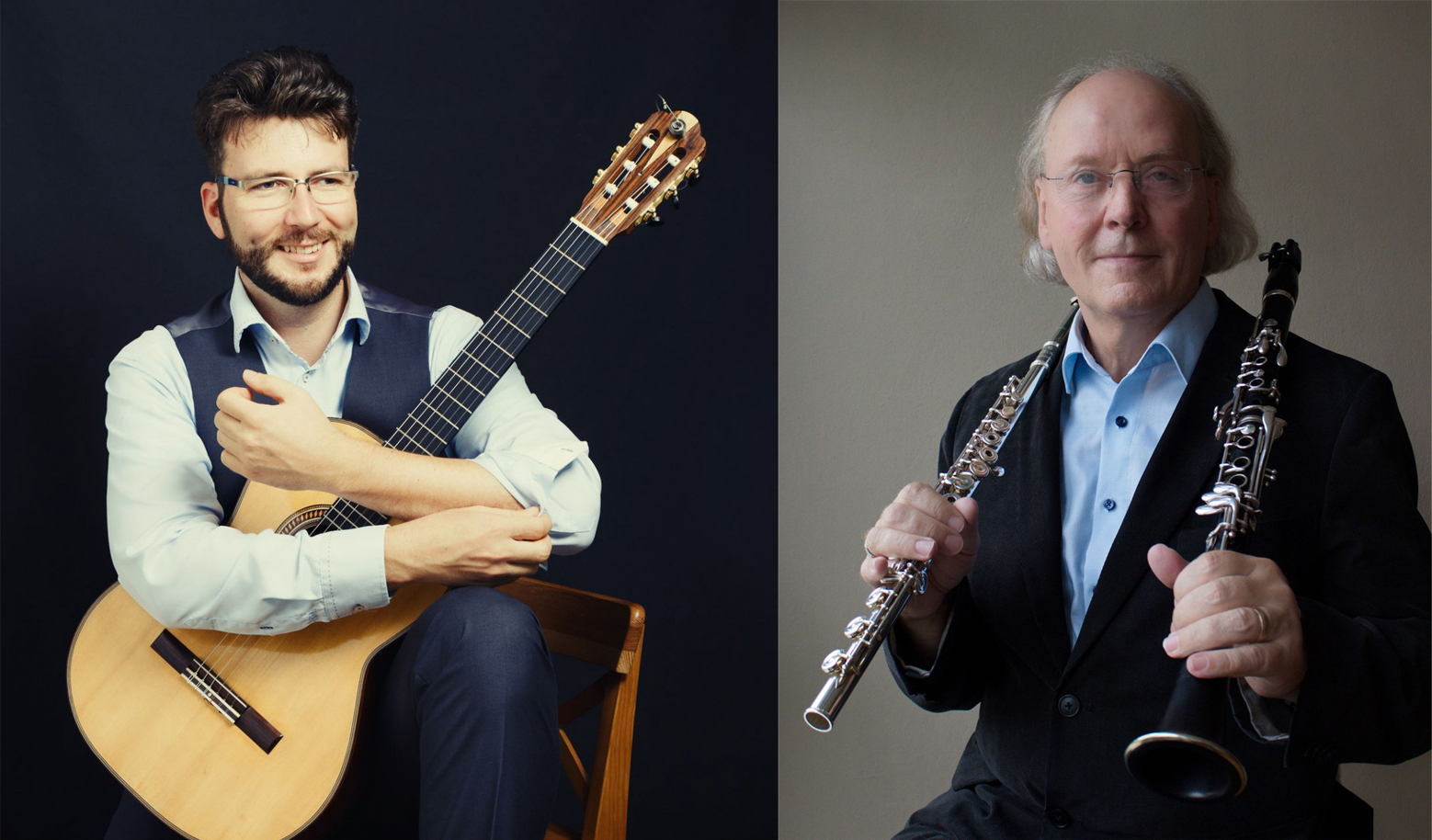 Wolfgang Amadeus Mozart – Sonata in C major (KV 330) for Flute and Guitar. Arr: Stephan Schäfer
Frederic Chopin – 3 Preludes for Guitar Arr: F. Tarréga and Gergely Sárközy
Astor Piazzolla – Tango Etude no. 4 for Flute
Márton Stummer – 3 Preludes for Guitar (premiere in Germany)
Márton Stummer – "Five Character Pieces" for Flute and Guitar (premiere in Germany)
The ensemble 'Project-Resonance' is the result of the meeting of two musicians who are enthusiastic about the common search for the lively sound and interpretation.
The French musician Alain Wozniak (clarinet, flute, saxophone, electronic instruments) completed his broad education in Germany, Austria and France. The accomplished soloist and chamber musician taught at the Berlin University of the Arts and was for many years solo clarinetist at the Theater des Westens, Berlin. As a conductor he has won national and international prizes with the Symphonic Youth Wind Orchestra Friedrichshafen and Swiss orchestras from Au and Schaffhausen. He has been teaching and conducting at the Music School in Friedrichshafen since 2002 and is also music director of the Stadtkapelle Albstadt-Tailfingen.
Péter Bácsi is a classical guitarist from Budapest, born into a family of music-loving engineers. His musical career began at the age of 15, with László Vereczkei, and then developed further with the renowned teacher Ede Roth in Budapest and later in Győr.
The years of study also brought success in competitions, both as a soloist and in ensemble playing – among others in Szeged International Guitar Competition, 'Continuo' Music Competition Budapest, and in Balatonfüred Guitar Festival. From 2013 to 2015 he continued his studies in the class of the renowned teacher and concert guitarist Carlo Marchione. During the two years in Maastricht Peter concentrated on ensemble music and gave numerous concerts with violinists, singers and cellists of different formations.
He received his Master's degree in Performance in 2015 and worked in Frankfurt am Main from September 2015 to 2017. Since 2017 he lives in Friedrichshafen and works as a guitar teacher at the Musikschule Friedrichshafen.