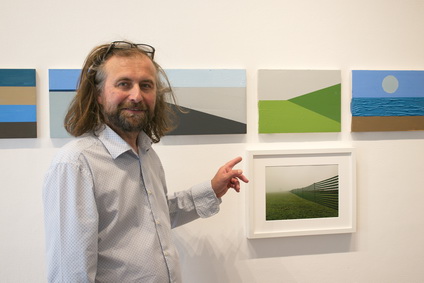 Fryderyk Heinzel (b. 1967 Poland) is a visual artist and photographer. His new work includes oil paintings on wood and photographs. What begins as a seeming traditional landscape image of a lake or a forest becomes an exploration of materiality and planar space. Fryderyk Heinzel explores the intersection of landscape, geometry, and color. He lives in Überlingen Germany
Selected Exhibitions
2017 Landscape Geometry, Galerie Bagnato Konstanz
2015 Dark Matter Exists (in milk) with Joanna and Wojtek Klakla, Galerie Bagnato
2013 Eto Magnetic, Photography Exhibition, Stockach, Germany
Education
1998 MFA Academy of Fine Arts, Krakow, Poland
1994 BFA Art Institute of the Pedagogical Academy, Krakow.