Neuwerk Kunsthalle (#15)
30. März 2019
Öffnungszeit Sa 18 – 24 Uhr

15. Die Neuwerk Kunsthalle e.V. hat für die Kunstnacht ein spezielles Konzept ausgearbeitet.
Kunst wird in den Kellerräumen präsentiert – in den Werkstätten der Neuwerker – inmitten der Arbeitsatmosphäre zwischen Werkzeugen und Maschinen, Fertigem und Unfertigem.
Der Keller hat eine Vielzahl von Funktionen und er ist eine besondere Art des Freiraums. Er ist Lager-, Werk- und Hobbyraum, er bietet Schutz oder dient als Versteck. Mit Kellerräumen assoziieren wir Dunkelheit, vielleicht auch Ängste, sie wecken Erinnerungen an Marmeladengläser und eingemachte Kirschen, Kartoffeln und Bier.
Keller und Kunst haben eine mächtige Wirkung.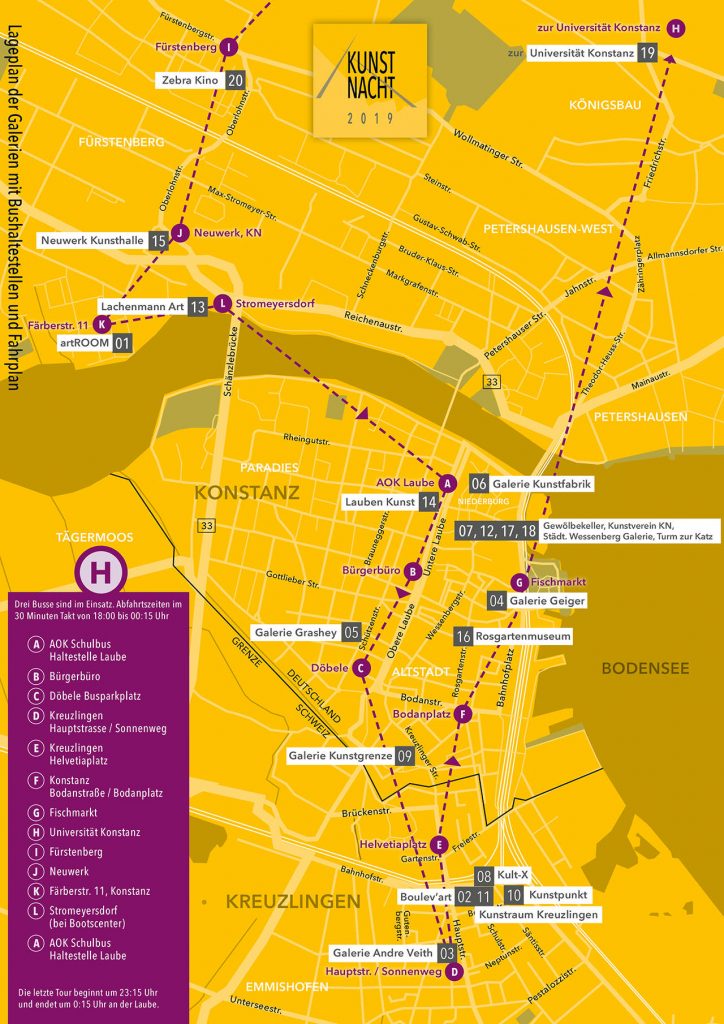 Informationen unter:
www.kunstnacht.de
15. The Neuwerk Kunsthalle e.V. has developed a special concept for the Kunstnacht.
Art is presented in the basement rooms – in the workshops of the Neuwerker – in the middle of the working atmosphere between tools and machines, the finished and the unfinished.
The cellar has a multitude of functions and is a special kind of open space. It is a storage, work and hobby room, it offers protection or serves as a hiding place. We associate cellar rooms with darkness, perhaps also fears, they awaken memories of jam jars and pickled cherries, potatoes and beer.
Cellars and art have a powerful effect.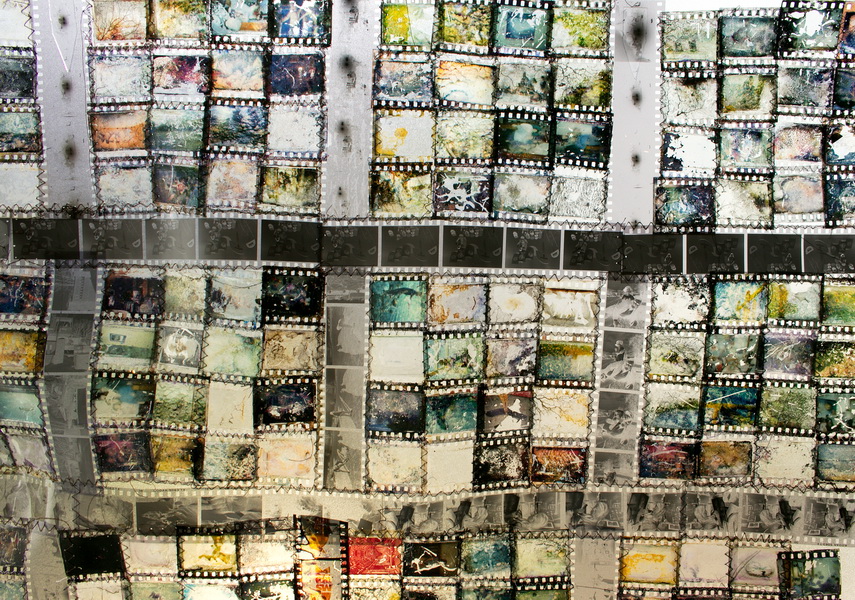 Felicia Glidden
Trashquilt Repose
Felicia Glidden ist sich im Zeitalter der Plastik besonders des Übergangs vom Analogen zum Digitalen bewusst. Wenn sich Technologien ändern, wie werden unsere Erinnerungen gespeichert? Wird die nächste Entwicklung in der Bildspeichertechnologie vielleicht Kunststoff sein, der ewig halten kann? Ist der Griff nach dem Bild, die Aufbewahrung von Archiven immer ein sinnloses Rennen gegen die Natur, die es zurücknimmt, formt, verblasst, zerstört?
Material: Kunststoff, Karton, Papier, Faden, Acryl- und Ölfarbe, Kodachrome-Dias, Negativfilm, fotografische Emulsion, LED-Leuchten
Abmessungen variabel
Felicia Glidden
Trashquilt Repose
Felicia Glidden is particularly aware of the transition from analog to digital. When technologies change, how are our memories stored? Will the next development in image storage technology be plastic that can last forever? Is the grasp on the image, the storage of archives always a senseless race against nature, which takes it back, shapes, fades, destroys it?
Material: plastic, cardboard, paper, thread, acrylic and oil paint, Kodachrome slides, negative film, photographic emulsion, LED lights
Variable dimensions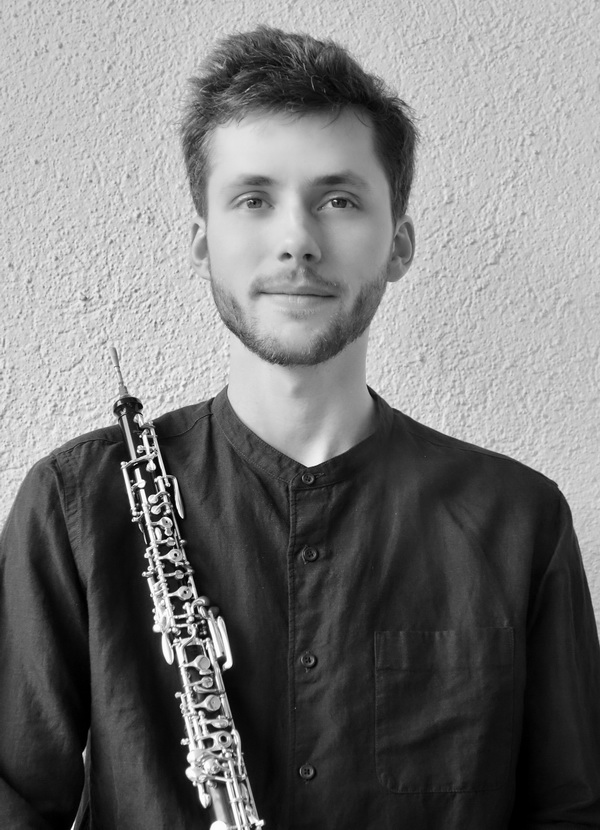 Alain Wozniak
Nicolas Wozniak.
Dialogues Souterrains
Klarinette, Komposition, Sounddesign: Alain Wozniak, Oboe: Nicolas Wozniak
Alain Wozniak zeigt mit "Dialogues Souterrains" eine musikalische Performance mit Klarinette und Oboe – vereint mit einer elektronischen Toninstallation. Diese Arbeit widmet sich der Architektur des Klangs im Raum in Interaktion mit dem Publikum. Alain Wozniak wurde in Frankreich geboren, spielt Klarinette, ist Lehrer und Dirigent. Begleitet wird er auf der Oboe von Nicolas Wozniak.


Basement Dialogues
clarinet, composition, sound design: Alain Wozniak, oboe: Nicolas Wozniak
With "Dialogues Souterrains", Alain Wozniak presents a musical performance with clarinet and oboe – combined with an electronic sound installation. This work is dedicated to the architecture of sound in space in interaction with the audience. Alain Wozniak was born in France, plays the clarinet, is a teacher and conductor. He is accompanied on the oboe by Nicolas Wozniak.
KunstMachtKeller zeigt Installationen und Projektionen der Künstler: