We regret to announce that our scheduled opening of Judy Stone Soft Outer Ring next Saturday has been postponed. We will reschedule and determine the date for this exciting installation piece at a later date. Our hearts go out to artists and creative communities whose livelihoods are disrupted. We are grateful for caregivers, nurses and doctors on the front lines. We wish you all good health and hope that kindness and aid to others become the new normal worldwide.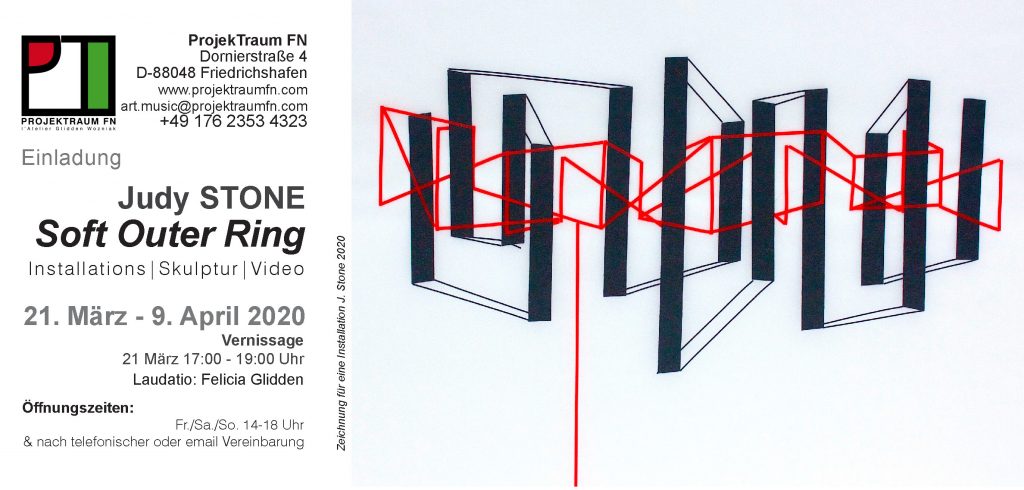 This error message is only visible to WordPress admins
Error: The account for projektraum needs to be reconnected.
Due to recent Instagram platform changes this Instagram account needs to be reconnected in order to continue updating. Reconnect on plugin Settings page
All photos and videos on this site: © 2019 Felicia Glidden unless otherwise noted.