ProjekTraum: l'Atelier Glidden Wozniak is a project space in the studio of visual artist Felicia Glidden and musician Alain Wozniak. They met at the artist residency Salem2Salem in 2010. In 2014 they bought a store front  in Manzell, Friedrichshafen and have converted it into a live-work space. They have collaborated on several projects as ProjekTraum, and the exhibition by Jim Denomie was the first exhibition to take place in their studio in October 2015.
Glidden and Wozniak are interested in inviting international artists to create  exhibitions in their atelier in Manzell, Friedrichshafen and also sell artwork online. They plan on hosting 2 – 4 exhibitions in a year. Felicia has recently started building an online artist library "Art Seen 1966 – 2016." It is a snapshot at how artists have responded to the transition from an analog to digital world. If you are an artist interested in curating your records here online please contact Felicia at ProjekTraum@protonmail.com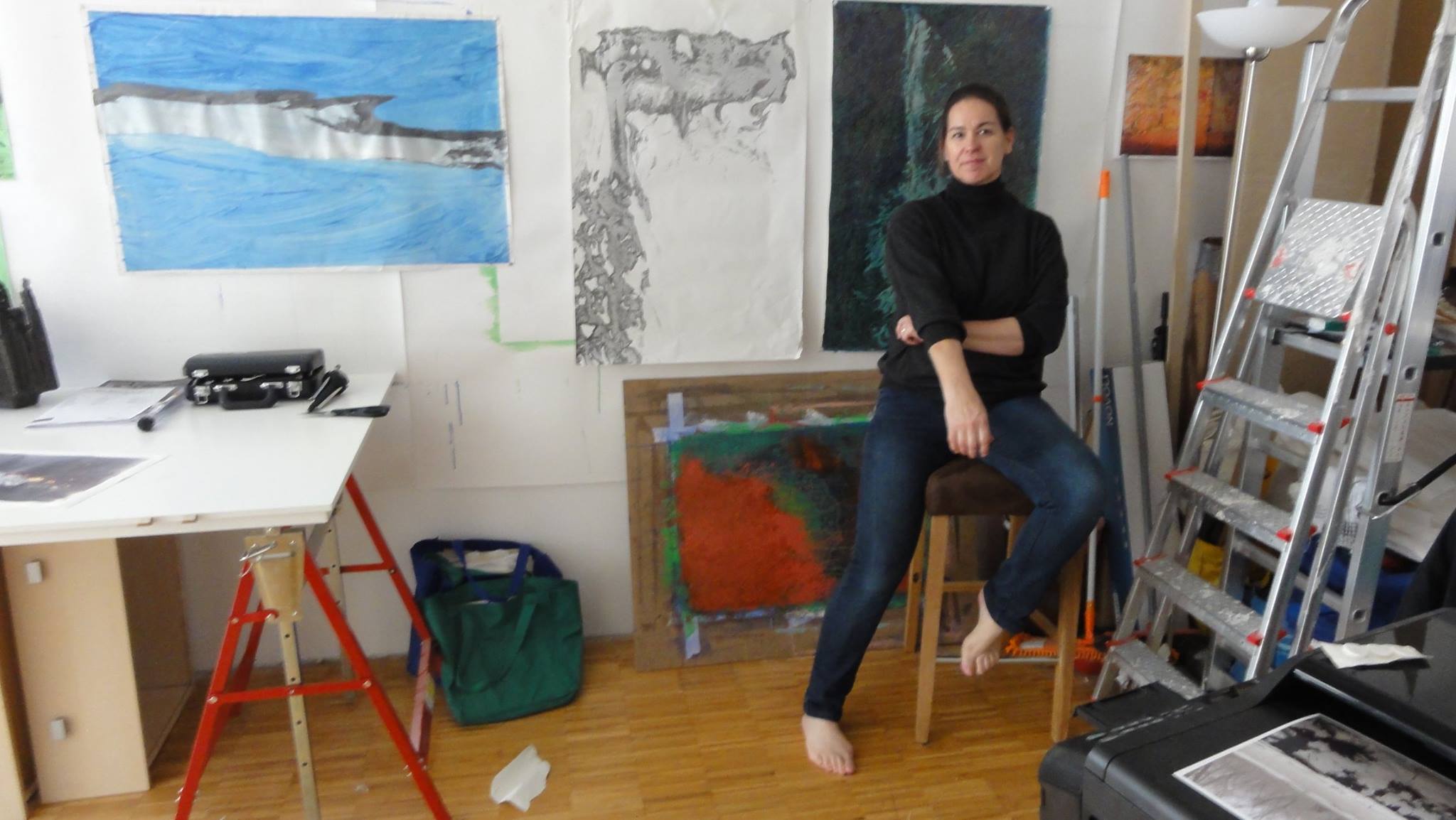 Felicia Glidden (b. 1966 USA) is a visual artist who works in many different media (video, painting, sculpture) to reveal that which is hidden and just below the surface. Much of her inspiration comes from dreams (Traum in German.) She grew up in Minneapolis, Minnesota and after earning her BFA in Fine Art and Art History (University of MN, Duluth) she lived in northern MN where she ran a restoration painting company, Minoan Painting, In Duluth, she  was a member of Common Language, an artist run non-profit arts organization, through which she organized Iron Pour Residencies.   She later worked as the education coordinator at Franconia Sculpture Park.  In 2012 Felicia earned her MFA in Studio Arts at the University of Maryland, College Park in the Washington DC /Baltimore region. She is currently editing photo and videos for hire, creating websites (wordpress X Theme) and teaching part-time at the Jugendkustschule Bodenseekreis.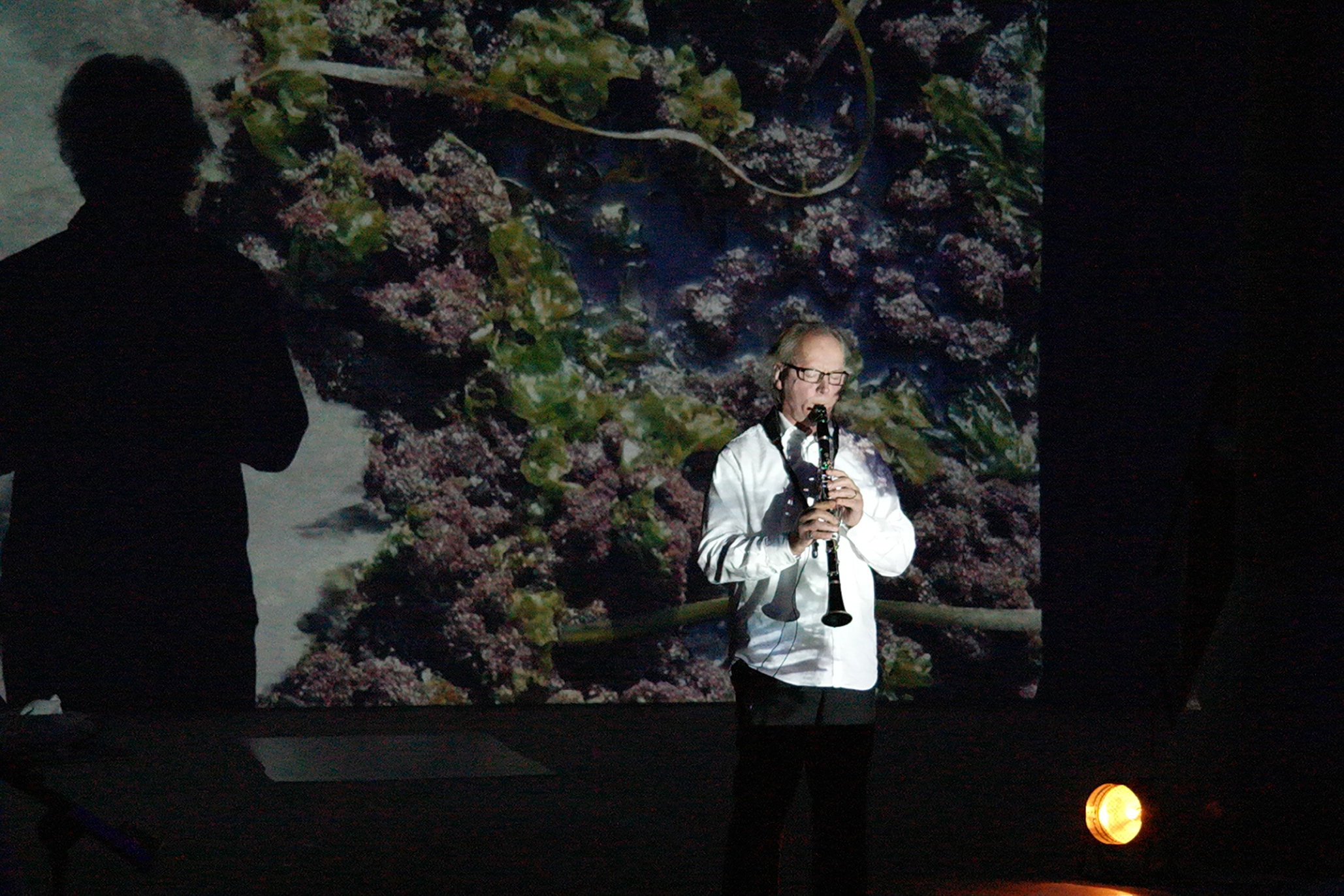 Alain Wozniak (b. 1958 France) is a musician (clarinet) and a conductor for symphonic wind orchestras.(in Germany and Switzerland). He was the principal clarinet for the Theater des Westens Berlin for 20 years before moving to Friedrichshafen to begin teaching and conducting. His first degree is in electronics from University of Science and Technology in Villeneuve d' Asq, France, he went on to study music in Berlin Hochschule der Künste, Berlin, and earned his third degree in conducting at the Conservatory of Feldkirch, Austria. He is versed in Classical, Jazz and improvisation. He is fluent in French, German and English.
Since they met in 2010, Glidden and Wozniak have collaborated on three large projects: En Route, video 2011 NY, ProjekTraum Wasserwerks  live music and three channel video installation inside of a cement water reservoir 2014, CH, and most recently Prometheus 2015: symphony for light and video installation by Philippe Wozniak (Alain's oldest son,) with the Symphonic Jugendblasorchester Friedrichshafen, conducted by Wozniak, with a live video composition by  Glidden. Alain also  played his original compositions inside of a sculpture sound installation by Felicia called Between Two Rivers lll at Galerie Bagnato for Kunstnacht Konstanz 2015.